NMR Facilities
NMR (400 Mhz) Spectrometer
Solution-state structural elucidation is an integral part of synthetic organic and inorganic chemists using Nuclear Magnetic Resonance spectroscopy on a routine basis. DST-FIST funded NMR (400 MHZ, Model: Bruker Avance 400) has been installed in 2018 for the benefit of the ongoing research. The instrument is running well and the facility is currently utilized by research scholars working within Presidency University. Now we are happy to extend our facility to others on a payment basis as mentioned in the chart.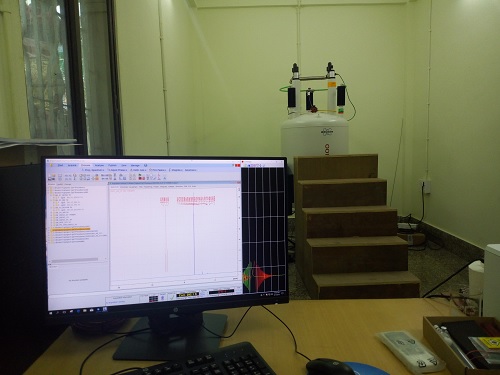 Features available:
Presently 1H and 13C NMR-active nuclei in distinct chemical environments are to be probed
The hard copy of the processed NMR will be supplied immediately after the measurement.
Fill out the requisition form & send it to the following email id: hod.chem@presiuniv.ac.in
Upon receiving the confirmation and proforma invoice, pay the necessary service fee mentioned in the proforma invoice
Submit the samples along with a copy of the payment receipt.
N.B. For any assistance, kindly contact
Mr. Subir Ghosh (8777019080)
Mr. kalyanbrata Chakraborty (8981439274)
About Presidency
Quick Links
How to Find Us
Presidency University
(Main Campus)
86/1 College Street
Kolkata 700073

Presidency University
(2nd Campus)
Plot No. DG/02/02,
Premises No. 14-0358, Action Area-ID
New Town
(Near Biswa Bangla Convention Centre)
Kolkata-700156
Contact details

Presidency University Students Corner