Koena Ghosh


Assistant Professor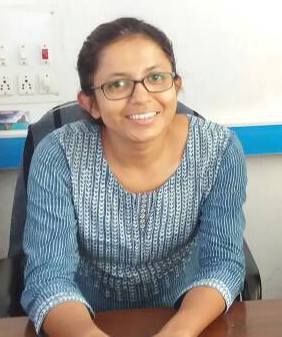 About
-
Ph.D. position available: Highly motivated NETqualified candidates with organic chemistry background are encouraged to contact Dr. Koena Ghosh for Ph.D. on full-time or part-time basis.
Post-doctoral position (candidates having own fellowship): Interested candidates may also contact for submission of new projects with us.
email: koena.chem@presiuniv.ac.in
==============
I am a synthetic organic chemist experienced in asymmetric synthesis and exploration of small organic molecules in medicinal chemistry. I teach basic and advanced courses in chemistry (organic) at UG, PG and Ph.D. level. In an academic institution, my priority will be to train students for a successful career in chemistry.
===============
Research Interest:
Dr. K. Ghosh's group research activities aim to address synthetic challenges associated with (i) stereoselective functionalization of organic molecules (ii) sustainable methodology development using catalytic chemistry. Another domain of research explores synthesis and application of small molecules in medicinal chemistry. Our ongoing research explores the following areas:
Synthesis and exploration of ferrocenyl N-heterocycles as fluorescent based medicinally important pharmacophores (as cancer therapeutics).
Development of sustainable methodology for industrially important organic transformations (using cost effective water soluble catalyst / solid supported catalytic system, unconventional solvents etc.).
Design and synthesis of chiral N-heterocyclic carbene for stereo-controlled C-H bond activation / cyclisation reactions etc. (using metal or non-metal based catalysts).
Research project:
Completed:
Title: "Design and Synthesis of Chiral NHC Ligands for Asymmetric eactions" (2013-2017)
Principal Investigator: Koena Ghosh
Funded by: Sciene and Engineering Board (SERB), DST, India.
Ongoing:
Title: "Stereoselective Synthesis of Fused Oxa/Aza-heterocycles......of Donor-Acceptor Cyclopropanes" (2018)
Principal Investigator: Koena Ghosh
Funded by: Council of Scientific and Industrial Research (CSIR), India
Qualifications
+
Biography
+
Research / Administrative Experience
+
Teaching / Other Experience
+
Post Graduate Supervision
+
Academic Memberships
+
Publications
+
Address

Presidency University,
86/1 College Street, Kolkata - 700073,
West Bengal, India
About Presidency
Quick Links
How to Find Us
Presidency University
(Main Campus)
86/1 College Street
Kolkata 700073

Presidency University
(2nd Campus)
Plot No. DG/02/02,
Premises No. 14-0358, Action Area-ID
New Town
(Near Biswa Bangla Convention Centre)
Kolkata-700156
Contact details

Presidency University Students Corner