Value Added Courses
Title: Title: Intercultural Performance Making (IPM)
Advertisement Date: 07/07/2023
Notice for Shortlisted Participants
Course type: Certificate Course
Commencement Date and Time: 11.08.2023, 5:30p.m -7:30p.m
(Date and Time may be subjected to change)
Duration: 6 months
Course Fees: Rs 7,200 /- (including GST)
(Mode of payment would be intimated subsequently to the selected participants)
Mode of Course: Blended
Eligibility: Studying or qualified H.S/equivalent examination
Course Coordinator: Name: Dr Debaroti Chakraborty
Email id: debaroti.dpa@presiuniv.ac.in
Co-Course Instructors: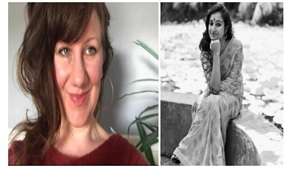 Dr Debaroti Chakraborty, Assistant Professor, Department of Performing Arts, Presidency University
Dr Rosalie Purvis, Libra Assistant Professor, University of Maine, U.S.A
Course Objective:
The course attempts to enable an inter-cultural exchange in artistic practice between participants from India, U.S.A and other cultures. One of the primary objectives of this course is to open up discussions around how intercultural connections can expand perspectives of border, home, identity, language, history, habits and belongingness . It will introduce methodologies and tools of performance making, ethnography, artistic writing, immersive explorations while drawing upon experiences from diverse disciplines and will attempt to build in an inter-generational exchange. This practice-in-research oriented course will facilitate the development of collaborative cross-cultural artistic projects between participants, as an outcome.
Modules:
- Understanding Interculturalism and Intercultural Connection
- Introduction to Inter-cultural and Cross-cultural Border Narratives/Histories
- Methodologies of Intercultural Performance Making: Processes and Productions
- Development of Collaborative Artistic Projects
Invited Resource persons:
Rustom Bharucha, Writer, Cultural Critic and Dramaturg
Amitesh Grover, Award-winning director and artist, Faculty, National School of Drama, India
Dr Navras J Aafreedi, Assistant Professor, Department of History, Presidency University
Dr Mousumi Mondal, Assistant Professor, Department of English, Presidency University
Debleena Tripathi, Independent theatre-maker and a Doctoral Scholar at the Centre for Drama, Theatre and Performance Studies, University of Toronto
OTHER EMINENT PROFESSIONALS FROM RELEVANT FIELDS WILL ALSO TEACH CLASSES
General Note
Kindly fill the form with correct information within 08-07-2023 to 01-08-2023 midnight, IST.
Once the form is submitted you are not subjected to any further change.
The selection is done on first come and first serve basis, availability of resources and submission of valid application.
Selected participants will be informed about the payment method subsequently via respective email id along with their Application Number. On successful submission of Course fees, participants will be notified about their Enrollment Number and commencement details of the course.
Your fees will not be refunded once enrolled.
Your classes will be held in "blended" mode.
Participants who will attend "blended" mode of Course and fail to appear for offline classes, the class of that particular day will be shared with them specifically in case-to-case basis.
The application link is below:
The application link is below:

Sd/-
Dr Debaroti Chakraborty
Course coordinator
About Presidency
Quick Links
How to Find Us
Presidency University
(Main Campus)
86/1 College Street
Kolkata 700073

Presidency University
(2nd Campus)
Plot No. DG/02/02,
Premises No. 14-0358, Action Area-ID
New Town
(Near Biswa Bangla Convention Centre)
Kolkata-700156
Contact details

Presidency University Students Corner