Soumen Mukherjee


Assistant Professor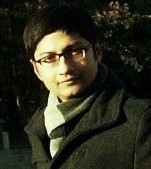 About
-
I hold degrees in History (Honours, BA 2002, Presidency College, University of Calcutta; MA 2004, University of Calcutta) and History of South Asia (Dr. phil. 2010, University of Heidelberg). I have worked as Research Fellow at the Zentrum Moderner Orient (now Leibniz Zentrum Moderner Orient) and taught at the Freie Universitaet, both in Berlin, before joining Presidency University in autumn 2013.
My research interests lie in the fields of socio-religious and intellectual history of modern South Asia. I am the author of Ismailism and Islam in Modern South Asia: Community and Identity in the Age of Religious Internationals (Cambridge University Press, 2017), a book in which I explore the evolution in modern India of the community of the Shia Ismailis with reference to issues of religious leadership, community development, and identity while also remaining sensitized to the transregional and global aspects of that history. In addition, I have also published in a number of refereed journals and edited books.
I am now in the process of transitioning to broadly four research projects in the following areas: 1) Indian secularism, religious pluralism, the idea of civil religion, and the intellectual enterprise of "Indian philosophy"; 2) the relationship between spirituality, religious experience, and discourses of consciousness within the rubric of the "psy-­disciplines" in modern India; 3) the interface of fantastic histories and "new religious movements" interrogating, along the way, a number of crucial issues, such as those of scientism, identity, authority and not least religio-intellectual networks and institutions; 4) narratives of trans-Himalayan pilgrimage and sacred space in the Himalayan borderlands. Publications from these new projects are at different stages of development and some of these have already come out in the form of refereed journal articles or book chapters. Furthermore a special issue of a peer-reviewed journal that I guest-edited [Guest-editor (with Christopher Harding) of Special Issue: 'Mind, Soul and Consciousness: Religion, Science and Psy-Disciplines in Modern South Asia', South Asian History and Culture, 9, 3 (2018)] reflects my recent academic interests and research outcome.
I have been recipient of doctoral scholarship of the German Academic Exchange Service, a number of prizes and grants in my Undergraduate and Graduate years, and have been elected Fellow of the Royal Asiatic Society of Great Britain & Ireland. In 2017, I was an academic visitor within the rubric of a short-term exchange programme on the Study of the U.S. Institute for Scholars on Religious Pluralism, funded by the Bureau of Educational & Cultural Affairs, United States Department of State.
I teach courses in the fields of social, religious and intellectual history of modern South Asia and their questions of transregional and global ramifications. I also supervise BA, MA & PhD dissertations on a wide array of themes.
Qualifications
+
Biography
+
Research / Administrative Experience
+
Teaching / Other Experience
+
Post Graduate Supervision
+
Academic Memberships
+
Publications
+
Address

Presidency University,
86/1 College Street, Kolkata - 700073,
West Bengal, India
About Presidency
Quick Links
How to Find Us
Presidency University
(Main Campus)
86/1 College Street
Kolkata 700073

Presidency University
(2nd Campus)
Plot No. DG/02/02,
Premises No. 14-0358, Action Area-ID
New Town
(Near Biswa Bangla Convention Centre)
Kolkata-700156
Contact details

Presidency University Students Corner