Presidency University Signs MoU with The University of Groningen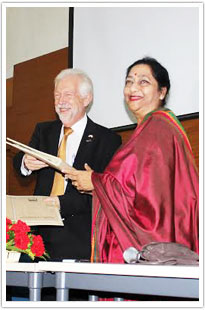 On Wednesday 27th November 2013, a top delegation from the University of Groningen, the Netherlands, including their President, Professor Sibrandes Poppema, visited Presidency University, Kolkata, to meet the Vice-Chancellor, Professor Malabika Sarkar and the members of faculty. The two Universities signed a Memorandum of Understanding (MoU) for a commitment towards future programme of academic collaboration, and exchange of students and faculty across all departments of the University.

The University of Groningen is one of the oldest Universities of the world, having been founded in 1614, and has been, for several years in a row, voted the best University in the Netherlands. In 2013-14, it was ranked within the top 100 of the World's Universities by the Times Higher Education tables. It has 27,500 students and over 500 members of faculty. It is about to celebrate its 400th anniversary, not long before Presidency University will celebrate its 200th (est. 1817). It is therefore very apt that these two Institutions of learning, steeped in rich tradition, have decided to come together for a joint academic venture. The visiting academics met a small number of academics from Presidency University for focused discussions on research and teaching. Teams from the two universities also met key members of industry in the state.
---
MoU with Trinity College, Dublin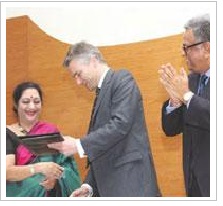 29th November was another landmark date for Presidency University, the beginning of an important international collaboration. Presidency signed an MoU with Trinity College, Dublin, the premier university of Ireland.
This university-wide MoU for the two institutions was for student exchange, faculty exchange and research collaborations. On this occasion, the Honorary Consul General for Ireland in Kolkata offered to support students from Presidency by instituting the Keventer's Scholarships.
About Presidency
Quick Links
Students
How to Find Us
Presidency University
86/1 College Street
Kolkata 700073
Contact details

Presidency University Students Corner